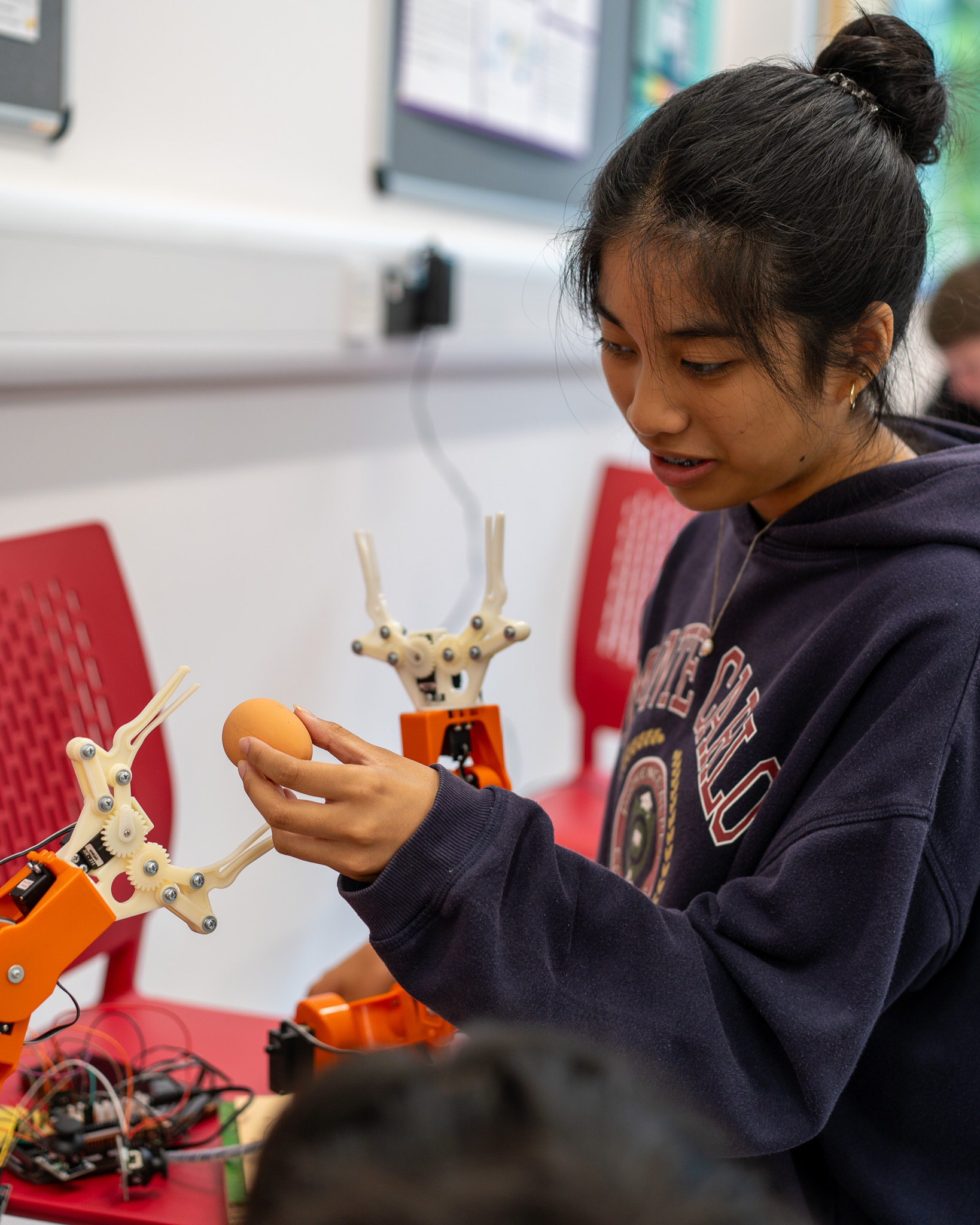 Empowering Future Tech Valleys Engineers: A Successful Residential Course at the University of South Wales Treforest
Funded by the Welsh Government's Tech Valleys programme, a three-day residential course was held at the University of South Wales, Treforest for students from Blaenau Gwent and Merthyr to learn about university life on their door-step and the exciting career prospects open to future engineers.
The vision for Tech Valleys is to create a vibrant, world-class, high technology focus for Welsh-based manufacturing companies of all sizes.   The programme aims to encourage the adoption of digital technologies such as cyber, AI and robotics and the development of high value advanced manufacturing technologies that support cutting edge industries such as 5G, battery technology and research into automotive and autonomous vehicles.
In an exciting new step towards promoting engineering as a promising career path, a three-day residential course was held at the University of South Wales Treforest from 3rd to 5th July. Through hands-on workshop sessions, the students from Coleg Gwent Blaenau Gwent Learning Zone and Merthyr College were encouraged to unleash their creativity and problem-solving skills and nurture a passion for engineering that could lead them towards a very bright and interesting future. 
The opportunity to attend the event was free to the young people; organised by the Engineering Education Scheme Wales and delivered in partnership with the University of South Wales. 
Day one involved a tour of the Aerospace and Civil Engineering labs, a practical session to build a functioning electronics circuit, and then coding a Raspberry Pi in an insightful computing session.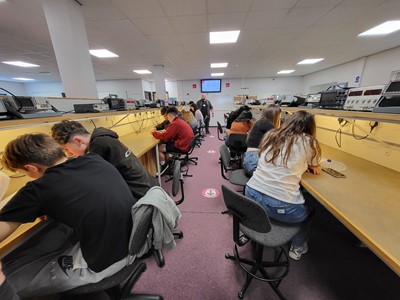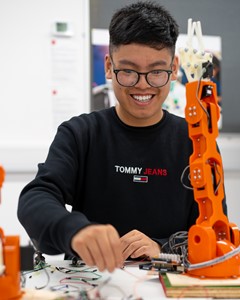 Day two saw the students experience levelling equipment in the Civil Engineering workshop, plan a flight path using only a scale-drawing map and then program their drone to undertake its mission, and control their own robotic arm.  Then at the Glyntaff campus, participants had two hands-on sessions in pharmaceutical science creating their own flavoured lip balms and face cream and in biomedical engineering, students diagnosed a patient with heart failure.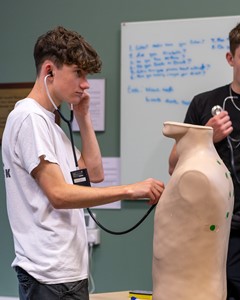 Day three featured a maths masterclass exploring space and time, followed by a very useful presentation about the Network 75 programme and routes to funding university qualifications before the group said their farewells. 
The students said:
"I wanted to attend the course so I had an idea of what I enjoyed further and what I liked doing and I was able to see that it benefits me in the future."
"I really enjoyed many aspects of the course however my main highlight is seeing how everyone came together to tackle on a new challenge because we were all with people we didn't know and a different environment that was unfamiliar to us."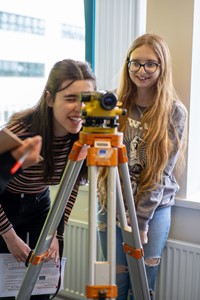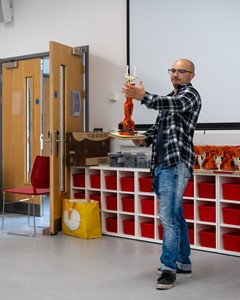 University of South Wales's Senior Student Recruitment Officer, Heather Francis said:
"Our academics are really passionate about showing students the real-life applications of the STEM subjects that they're learning about in the classroom… The EESW Headstart residential is a perfect way to do that; students come onto campus, they learn about all the different degree courses that are available, and get some hands-on experience of what that would be like to study at university." 
Through hands-on experiences and engagement with university lecturers and students, the Tech Valleys Headstart university taster offered a great range of real-life experiences to inspire and increase awareness of the diverse opportunities that can await anyone deciding to follow a career in engineering.