EESW Project 2019-20
EESW Written Reports
Thank you to all this year's teams who have submitted their EESW Projects.  
Project reports will now be assessed remotely by our assessors, with the verbal presentation element removed from the scoring.  Schools will be contacted in the new academic year with certificates of participation, feedback on their written reports and CREST Awards (depending on levels achieved).  
We would like to thank all of our award sponsors who have continued to support the EESW Project 2019-20.  We are pleased to announce that the following awards are available for the EESW written project report: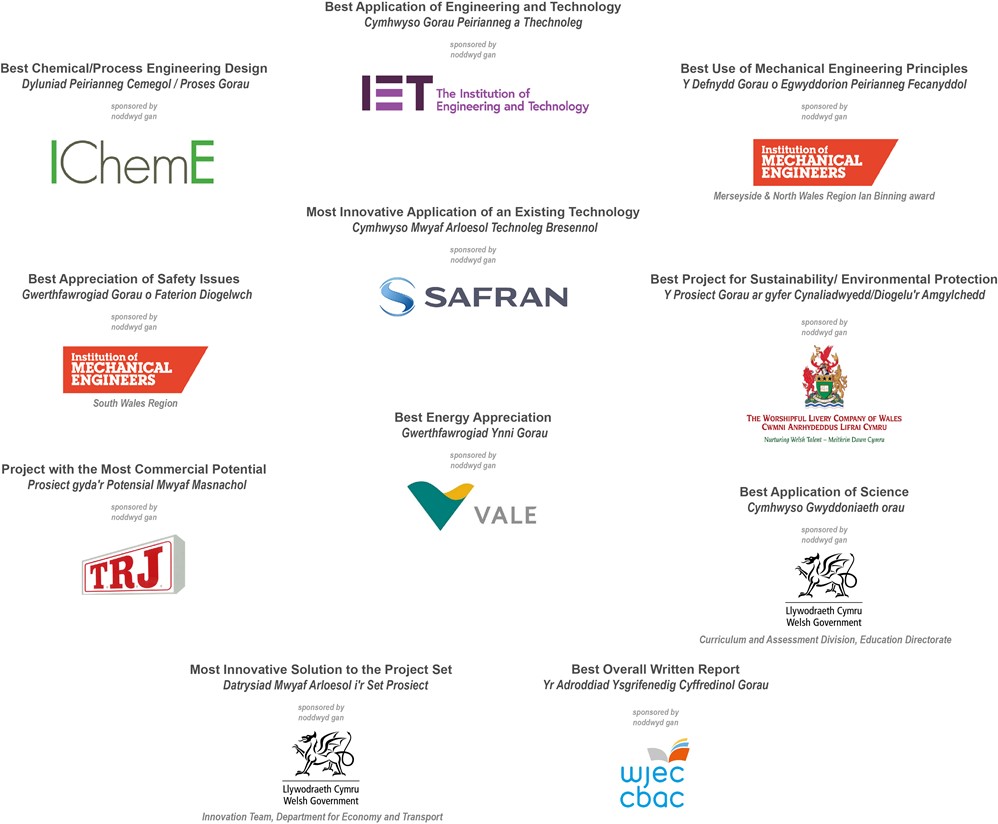 We would like to invite you to send us a video of your team presenting your project brief, design and solution. 
This competition is entirely optional and standalone from the EESW written project assessment.  Please click here for more information and to download our Video Preparation Guide.  
The following awards will be available for teams who choose to enter a video:

Entries should be submitted by Wednesday 30th September 2020.  
To celebrate the EESW Projects of 2019-20, we are launching the annual EESW Student of the Year Award, gratefully supported by Industry Wales.
Click here for more information.  
EESW Project 2020-21
For the next academic year, we are currently revising the process so that teams can continue to participate following COVID-19 guidelines. 
If your school is interested in taking part in the EESW Project in the Autumn term 2020, please contact us.