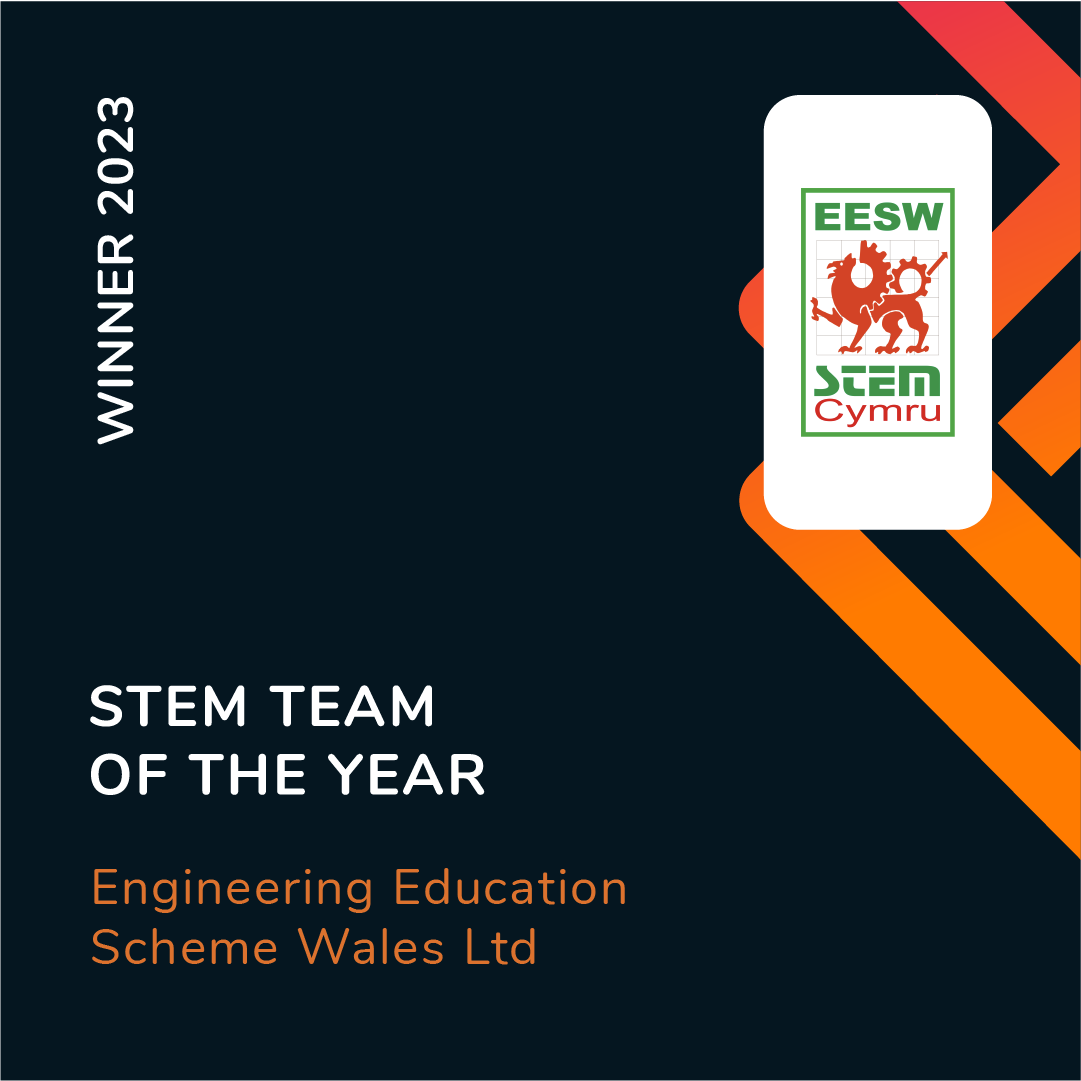 EESW Wins STEM Team of the Year Award 2023
The Wales STEM awards 2023 took place at the Mercure Holland House Hotel, Cardiff on 13th October.
The event, which is jointly organised by Grapevine Event Management and jamjar communications agency, celebrates the success of the organisations and individuals making a significant contribution to the STEM (Science, Technology, Engineering & Maths) agenda in Wales and those who are making an impact on the Welsh economy and addressing the STEM diversity gap and skills shortages. Finalists were invited to the black-tie dinner where the winners of 14 different awards were announced by broadcaster Sian Lloyd.  
Co-Founder of Wales STEM Awards, Liz Brookes, Director of Grapevine Event Management said:
"It has once again been incredible shining a spotlight on the STEM sector in Wales. Our winners are pushing the boundaries of STEM innovation and helping address the diversity gap and skills shortage that exists. These organisations and individuals are an inspiration to our country and our next generation. I would like to offer a huge congratulations to all of the winners and to all of those shortlisted. Your work is incredibly important, and we thank you for your contributions to STEM in Wales."
EESW STEM Cymru were honoured to have been nominated for two awards this year: STEM Educational Programme of the Year (Not for profit) and STEM Team of the Year.
EESW were thrilled to be chosen as the overall winner of the prestigious award for STEM Team of the Year and gave a brief interview to explain what winning the award means to the organisation and what are the next steps for us as a business. We had an incredible evening and were inspired by all of the winners and nominees who are working towards a common goal of positively contributing to the STEM agenda in Wales.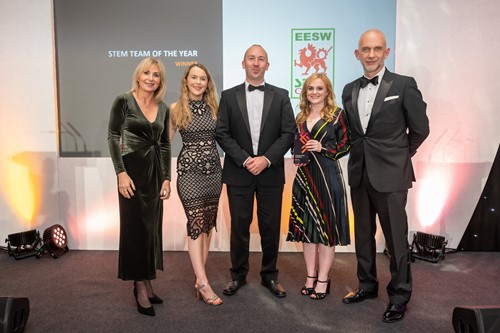 Congratulations also to Techniquest who were announced as the winners of the STEM Educational Programme of the Year (Not for profit). The organisation bring science to life through hands-on exhibits, outreach projects and also digital shows. We would also like to congratulate the other finalists in this category, Dragon LNG and Xplore! Science discovery centre.
The other nominees for the STEM Team of the Year category were CEMET who use emerging technology to create innovative products and services for businesses that will shape the future and Thompson STEM engagement who develop workshops and shows to inspire the pursuit and interest of the STEM subjects in both English and Welsh.  
Thank you to the judges, organisers and sponsors for such a wonderful evening.