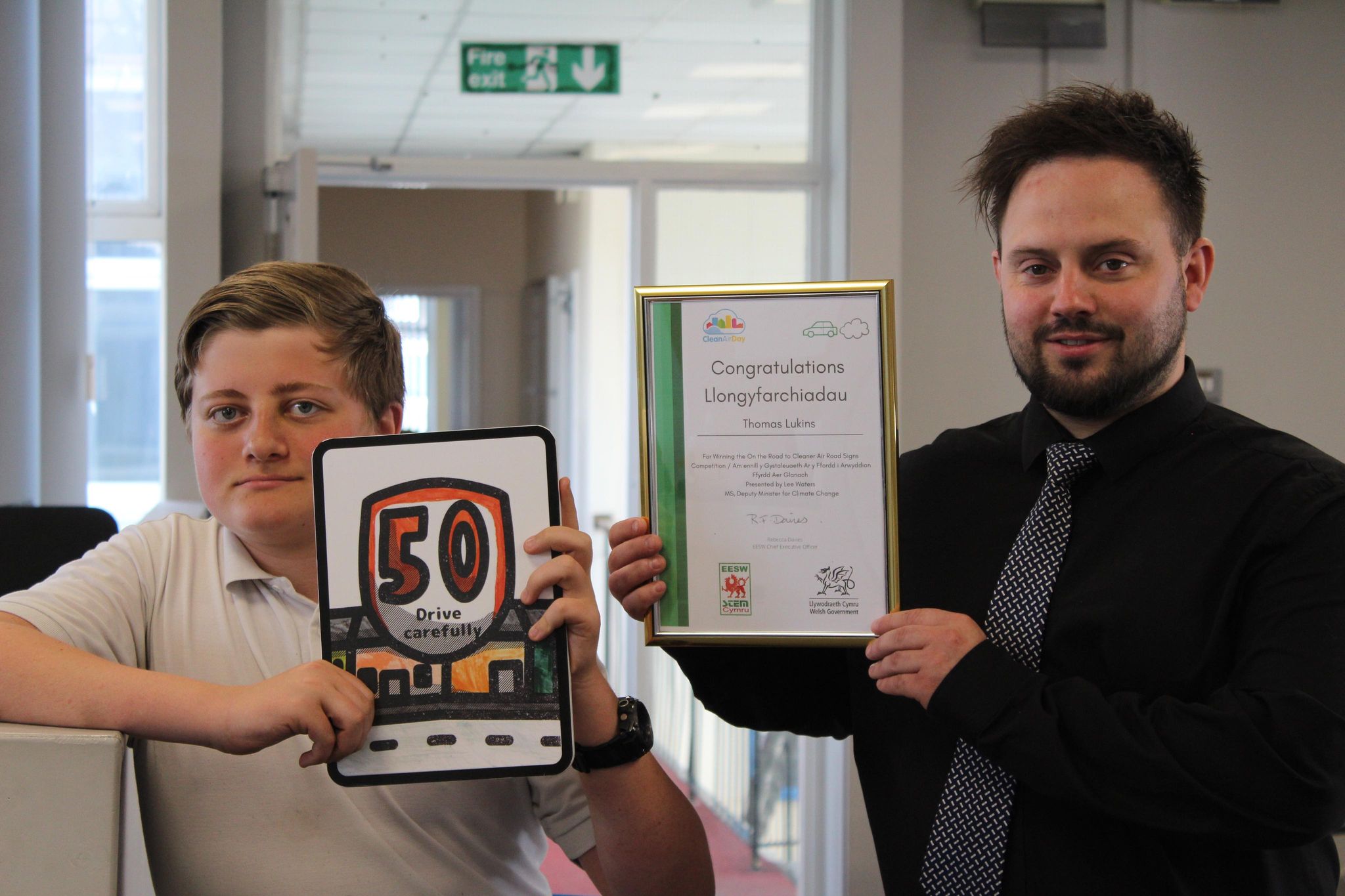 Clean Air Day 2022: On the Road to Cleaner Air Competition winners!
We celebrated this year's Clean Air Day by visiting the winner's school of our road signs competition, delivered on behalf of the Welsh Government.
40 schools across Wales have taken part in our On the Road to Cleaner Air programme which aimed to create awareness around the issue of air quality.  The activity involved three sessions on the importance of air in our atmosphere; vehicles and their emissions, impact on our environment, and designing a road sign to inform drivers of the impact. 
The project was supported with funding from the Welsh Government ESNR team, and the competition winner's design will be commissioned at 5 different locations across Wales where there is a reduced speed limit of 50mph to improve air quality. 
On 16th June 2022, EESW delivered a workshop to Year 7 pupils at Bedwas High School, attended by the winning pupil, Miley Fletcher.  Miley's design was selected by the Welsh Government as it was eye-catching and gave a clear message, and her trophy is a mini version of her road sign which will now be installed.  Two runners up were also selected, Thomas Lukins, also from Bedwas High School, and Amelie Norbury from Christ the Word Catholic School.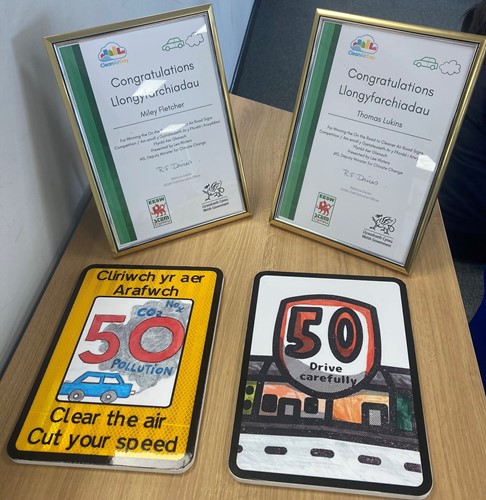 The workshop included a discussion around Clean Air Day awareness and coding a Spike Prime robot to complete a series of missions linked to fitness.  Finally, pupils completed an innovation challenge to show they could tackle some of the problems.  Teams came up with some fantastic ideas and designs such as encouraging people to get out more by creating community spaces which they can enjoy, reducing traffic on the road by developing fitness apps and even creating cars with solar panelled roofs!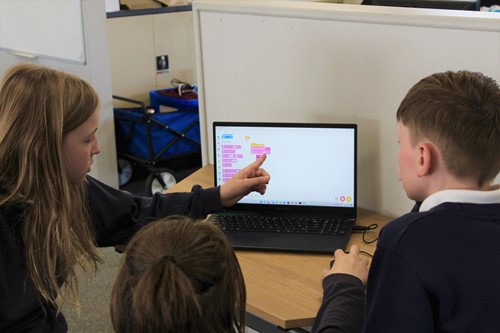 Congratulations to all schools who took part in the competition.