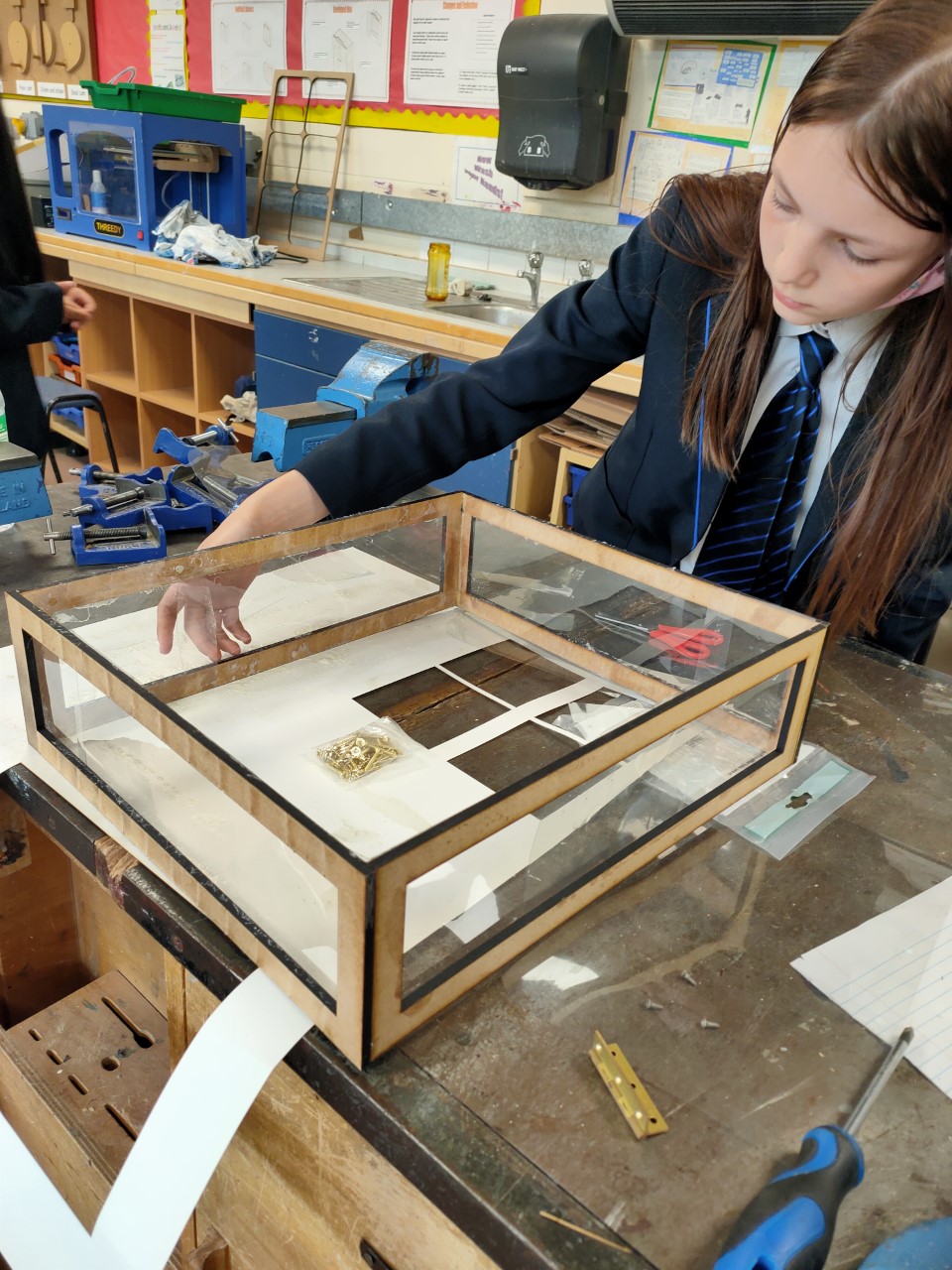 Ysgol Clywedog's Eco Club Urban Farming Project
The EESW Urban Farming Project is a cross-curricular STEM project to challenge teams of students to design, build and code their micro-greenhouse. Ysgol Clywedog's Eco Club completed the challenge- Read below to hear more about their experience!
Melissa Flanagan, Head of Science:
''We really enjoyed the Urban Greenhouse project.  It fitted in well with the science and geography curriculum and was very well planned and supported by presentations and visits.  We decided to make an actual greenhouse and the pupils designed them on paper first, deciding what materials to use.  The lovely Technology department at school allowed us to use the workshop every Thursday after school, and we were supported by Miss Brown, technology teacher, and Mr Flanagan, site manager.  In the workshop, the pupils were able to use saws, screwdrivers, clamps, spray glue etc.  Miss Brown even taught one group how to use CAD for their design.  The materials used were all leftovers from the workshop and old visor screens.
After that, we commandeered an art room and they allowed us to paint the greenhouses, again, after school on Thursdays.  The programming was done on Friday lunchtimes in eco-club, with the pupils using the PowerPoint explanations to assist them independently.
They have learned an enormous amount of skills from this project, although our time frame of 30 mins per week was simply too short to do it justice.  They enjoyed it though, and have learned why urban greenhouses are so useful.''