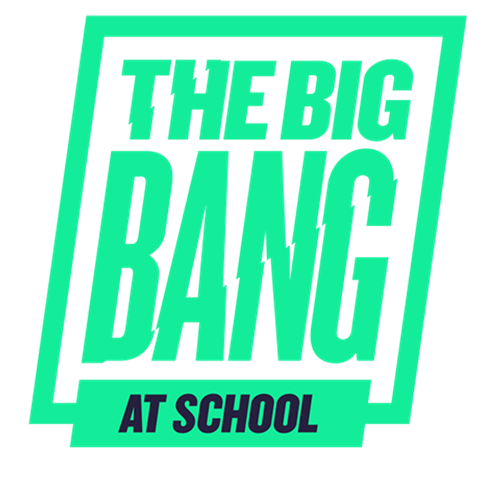 The Big Bang at School comes to Wales with EESW!
EESW had a fantastic time delivering The Big Bang at School days at St Illtyd's Catholic High School in Cardiff on 24th-28th May.
The Big Bang @ School day boasts an exciting line-up of enlightening Engineering careers advice, a hands-on practical workshop, followed by a fun competition to test their new Engineering skills.  EESW would like to thank Engineering UK for funding this wonderful event!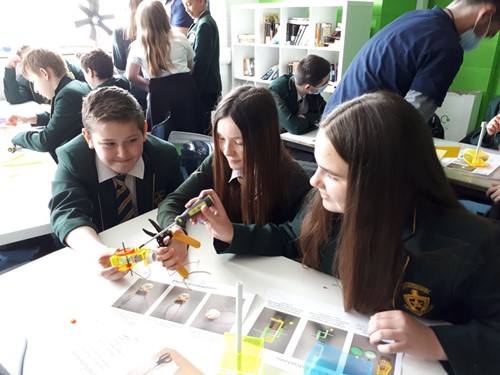 Year 7 pupils from St Illtyd's Catholic High School enjoying the build challenge during their Big Bang at School day.
We have loved hearing all the positive feedback, with both teachers and pupils enjoying the Big Bang at School days. Chris Halliday, who recently hosted the Big Bang at School week at St Illtyd's, loved how "the sessions were really hands on and engaging. All equipment is provided and the material is delivered by enthusiastic people. Will definitely look to do these sessions again!"
This was EESW's first Big Bang at School event following COVID-19 lockdowns, and we are so pleased to be back in schools and delivering it in person!  Vincent Keating, South Wales Activity Deliverer told us how he was pleased with "how the day allows for a great combination of educational, informative career sessions and fun, hands-on practical sessions, not to mention a competition element to wrap up the day!"
If you are interested in finding out more about this event or would like to book a Big Bang at School day, please contact us to discuss further.