EESW Project 2020-21 Awards Announcement
The EESW Sixth Form Projects of 2020-21 were celebrated on Thursday 8th July with a virtual event to congratulate the 47 teams of Year 12 students who have participated from across Wales and announce the winners of this year's awards.
The EESW Project encourages young people to consider a career in STEM (Science, Technology, Engineering and Mathematics) by giving students the opportunity to experience a real project working with professional engineers and academics. 
During the project students will be given a brief from their link company, which they first research and then design a solution to produce a proposal of recommendations.  Their final solution to the problem may include a theoretical design, scale model or working prototype and demonstrate benefits to the company, such as environmental or social impact and often identifies cost savings. 
Over the years, thousands of sixth form students have enjoyed the benefits of working on the EESW industry-linked project and this year, the teams and link companies have had to work hard to ensure that their Projects were completed.  The Project Brochure 2020-21 listing all participating schools and companies is available to download here.  
During the virtual event, EESW announced that this year, twelve awards of £500 each were sponsored by ten different organisations and institutions, and were given as follows:
Award for the Best Chemical/Process Engineering Design sponsored by IChemE won by St Joseph's School and Sixth Form Centre, Port Talbot who worked with Vale Europe.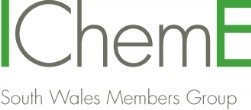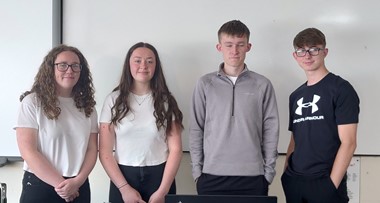 Two awards for the Best Application of Engineering and Technology sponsored by the IET given to Caldicot High School who worked with Newport Wafer Fab and Coleg Cymunedol Y Dderwen linked with Sony UK Tec.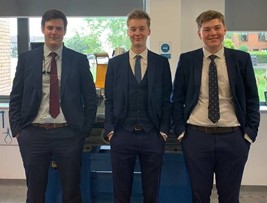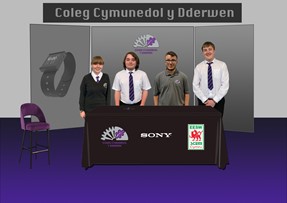 The Ian Binning award for the Best Use of Mechanical Engineering Principles sponsored by IMechE (Merseyside & North Wales Region) went to Ysgol Gyfun Gwyr Team 2 linked with Swansea University College of Engineering. 

The Best Appreciation of Safety Issues award sponsored by the IMechE (South Wales Region) was won by Llanishen High School Team 3 who worked with Thales NDEC and University of South Wales.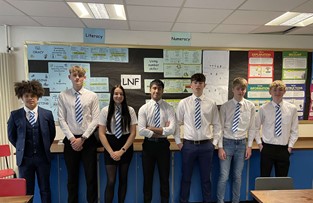 Award for the Most Effective Presentation of the Chosen Solution sponsored by Industry Wales went to Ysgol Bryn Elian, linked with KnitMesh Technologies.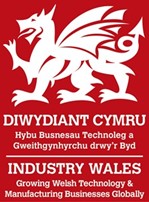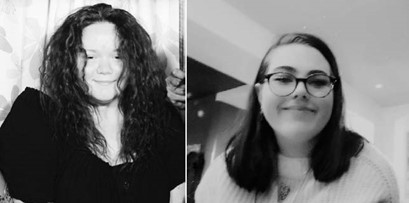 The Best Working Model or Prototype sponsored by South Wales Institute of Engineers Educational Trust was awarded to Howell's College Team 2 for their project with Transport for Wales Rail Services.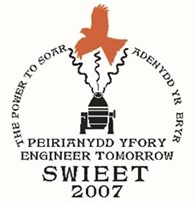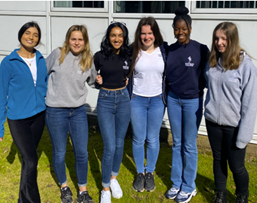 Award for the Best Project for Sustainability/Environmental Protection sponsored by The Worshipful Livery Company of Wales went to Ysgol Friars Team 3 who worked with WSP UK.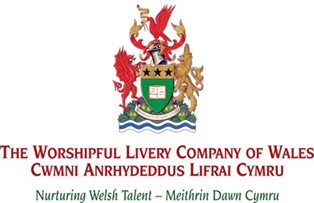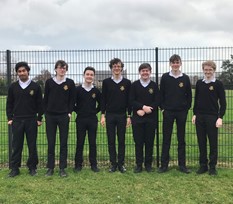 The Welsh Government award for the Best Application of Science was won by Ysgol Friars Team 2 for their TATA Steel, Shotton project.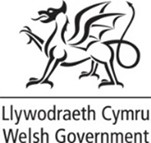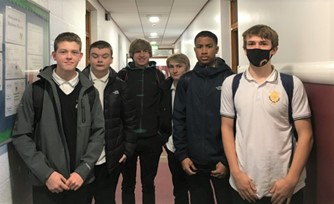 Most Innovative Solution to the Project Set sponsored by the Welsh Government Innovation Team was awarded to Ysgol Y Preseli linked with Aberystwyth University.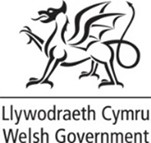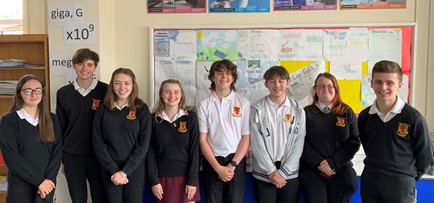 Last but not least, the WJEC sponsored two awards for the Best Overall Written Report and the winners were Howells College Team 1 linked with Transport for Wales Rail Services, and Cardinal Newman RC School who worked with RCT County Borough Council.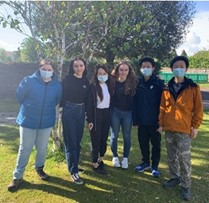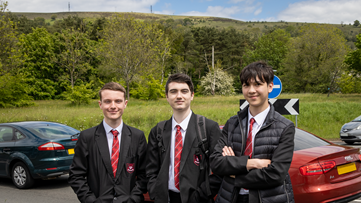 EESW congratulated all the teams on their fantastic achievements and thanked the European Social Fund and Welsh Government for the continued funding to provide this activity. 
Finally, thanks were also extended to all schools and colleges, companies, universities, award sponsors, and volunteer assessors for their commitment to the Project.  EESW recognises that without this support we would not have been able to provide this opportunity to over 250 young people.