Success at the South Wales F1 in Schools Regional Finals 2019-20
The 2019- 2020 academic year was a great success for the F1 in Schools project at EESW. We encountered teams competing for the very first time, to teams that were striving to compete at Nationals.
The South Wales regional finals were held at Cardiff City Stadium on Thursday 6th February 2020 and some incredible achievements were made.
An amazing number of Entry class teams attended this year, and they competed against one another to try and win one of the several awards that were up for grabs.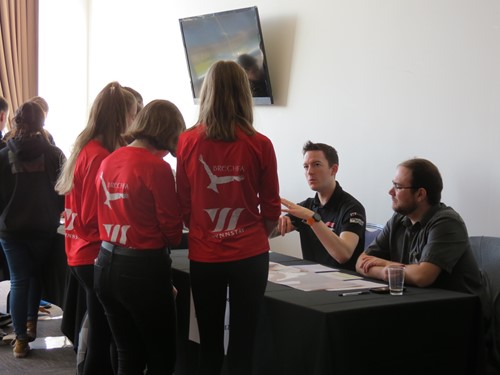 A first-time competing team 'Flying Fury' from Treorchy Comprehensive school won Entry Class Fastest Car while Ysgol Gyfun Gymraeg Bro Myrddin's 'Thrashers' won the Future Stars award as their potential shone through during competition day alongside 'Phoenix' winning the Star Quality Pit Display Award. Hard work paid off for St John's College's 'Firestorm' as they won both Best Engineered Car and Entry Class Champions. 'Apex Epsilon' from Ysgol Bro Edern received the Judge's Choice Award for their tremendous effort.
The Development class teams upped their game this year which included 'Team Surge' from St John's College' who won Best Engineered Car whereas 'Whippet' from Cyfarthfa High School defeated other teams by winning fastest car in their class. Many teams won Star Quality awards including Team 'Blackout' from St John's College winning the Presentation award and 'Dino Go!' from Merthyr College collecting the Team Identity award.
Development Class overall winners truly deserved their awards:
In 3rd place, Alphaveta from Merthyr College
In 2nd place, Dino Go! from Merthyr College
Finally, in 1st place Team Blackout from St John's College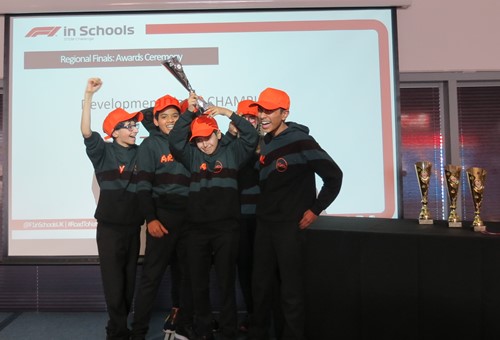 The Professional class teams were truly head to head. 'Mach 1' from Merthyr College took home 3 awards which included the Star Quality award for Research and Development, Best Engineered Car and overall 2nd Place in the Professional class category. 'Apex Alpha' from Ysgol Bro Edern received the Star Quality Portfolio award and overall 3rd place in the Professional class category. Finally, 'Nemesis Inferno' from Pencoed Comprehensive School fiercely competed to win Fastest Car, Star Quality Sponsorship and Marketing award and overall 1st place winner in the Professional class.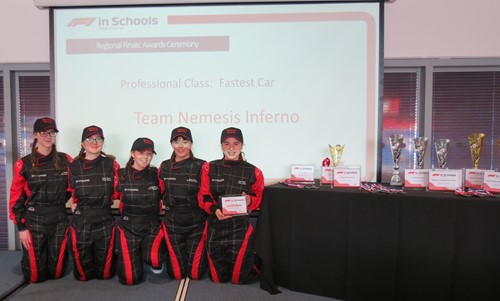 Congratulations to all teams that competed in the South Wales regional finals.  You all did fantastically, and we hope to see you competing again next year.
The teams who have the incredible opportunity to compete in the National Finals at Airbus in Bristol on 1st April are Dino Go!, Team Blackout and Nemesis Inferno.  We wish you all the best of luck.