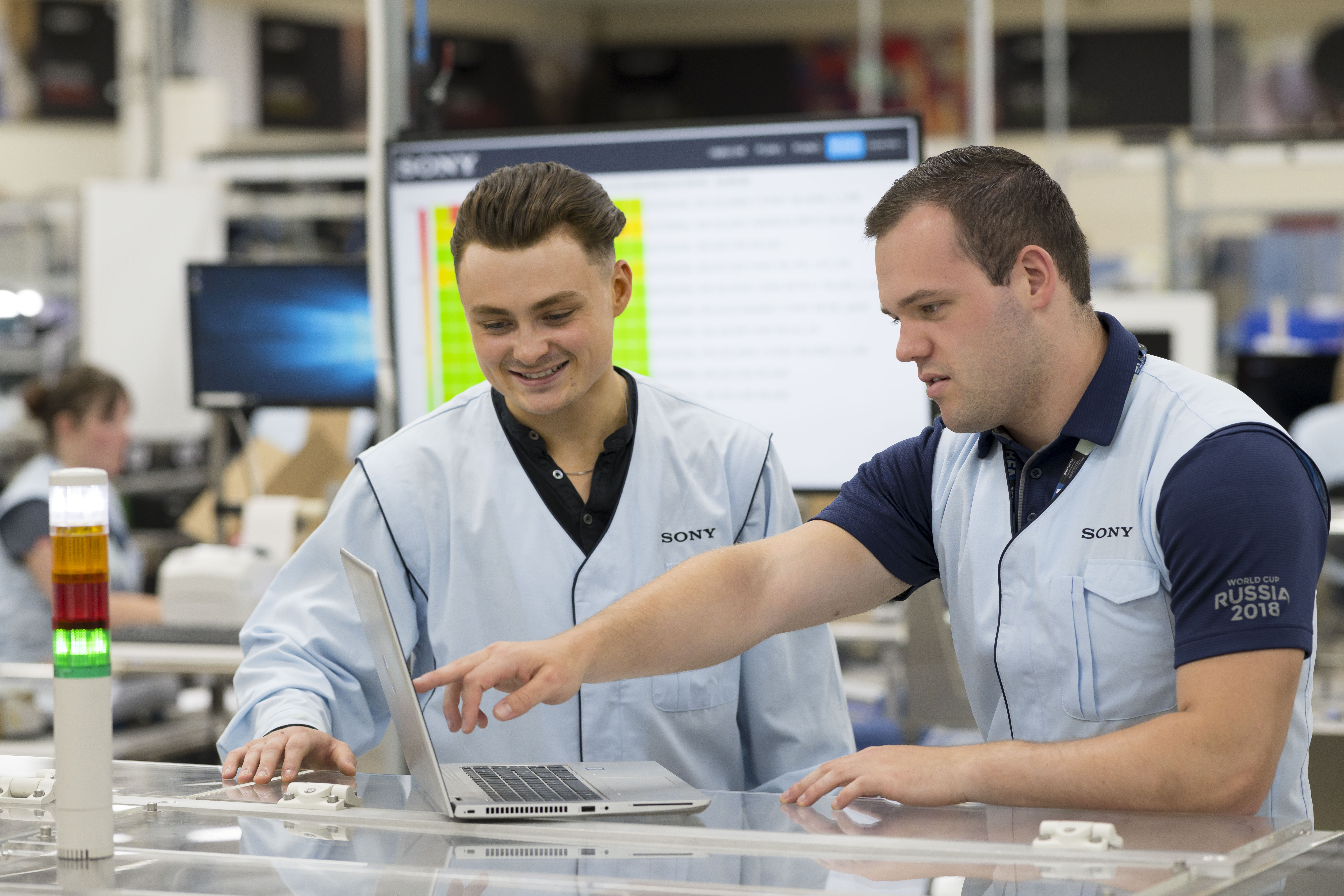 Opportunities at Sony UK Tec, Pencoed
Five things every engineering apprentice needs to know
Engineering is a career that is, and will continue to be, in demand.
So much so that Engineering UK has suggested that we will need 186,000 new engineers each year until 2024 to address the skills shortage.
As a result, interest in engineering apprenticeships is set to soar.
Building a strong career in a key industry that is seeing constant advancement offers a wide range of advantages, both professionally and personally – so it's an exciting time to become an apprentice.
If you're reading this, it's probably because you're interested in becoming an engineering apprentice, which is a great choice.
And Welsh manufacturer Sony UK Technology Centre (UK TEC) has just launched its search for the next round of apprentices to join an industry leading scheme.
So, now you're thinking about a career in engineering, here are five things every potential apprentice should know.
Who are engineering apprenticeships for?
Engineering apprenticeships are aimed towards a range of people. If you fall in to the category of either an A-level student, someone with a passion for STEM, someone who is looking for an alternative to university, or if you're looking to gain some practical on-the-job experience, then an apprenticeship is a viable option for you.
Sony UK TEC's higher apprenticeships are open to everyone across South Wales who has a minimum of five GCSEs, including a B or above in Maths, and Cs or above in Science and English. Other relevant subjects such as Engineering, Design & Technology, - Information Technology, or other hands-on qualifications could also provide you with an advantage.
Overall, the award-winning facility is looking for people with enthusiasm, a strong work ethic, an inquisitive mind and problem-solving skills.
What can you expect?
Apprenticeships allow you to work with the latest technology, products and machinery across a variety of industries.
You have the opportunity to learn on the job at the forefront of innovation, all while working alongside some of the best engineers and companies. 
Additionally, you will have the opportunity to complete a qualification while also obtaining practical experience – so you will learn as you earn.
Sony UK TEC's industry-leading apprenticeship scheme is coordinated by its onsite Sony Wales Academy and will allow you to gain invaluable work experience in one of the world's leading manufacturing sites.
Throughout the four years of the programme, you will get the chance to work in a variety of departments including Production Engineering, Industrial Engineering, Test Engineering, Software Engineering, Development Engineering & Robotics and the Machine Shop on a rotation basis. Each year will include a combination of work experience and learning opportunities. This will allow you to decide where you feel you are best suited within the business.
In addition to this, you will also have the opportunity to gain degree-level qualifications at Cardiff and Vale College or Bridgend College in South Wales.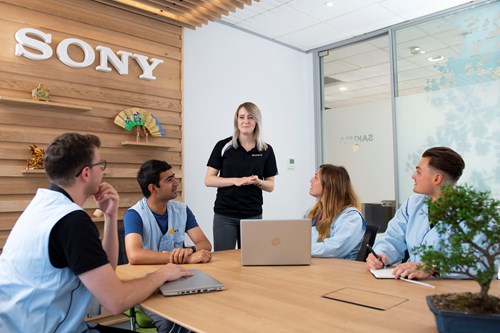 What will I work on?
As an apprentice you will have the opportunity to take part in the development of internationally renowned products.
Sony UK TEC's apprentices have been exposed to the highest level of engineering advancement, working on industry-leading 4K broadcast technology, award-winning educational tech such as the Raspberry Pi computer, and the leading smart office solution Nimway, among others.
 Why choose Sony?
Starting his career out as an apprentice himself, Director of Professional Services at Sony UK TEC, Gerald Kelly, said it is the ideal way to kick-start your working life.
He said: "As a company we are a dynamic, international organisation and we pride ourselves on our dedication to employee development and wellbeing.
"For us at Sony UK TEC, our staff are the key to creating the industry-leading tech solutions we are renowned for, as such investing in their training and development is absolutely vital.
"Our apprentices are fully supported from the start, undergoing hands-on training across a diverse number of departments with some of the industry's best engineers, which helps to strengthen their knowledge and skillsets.
"Not only that, they get to directly work on some of the industry's most exciting upcoming technology and truly make a difference to the world around them.
"So this scheme is perfect for anyone who is looking to indulge their love of STEM and learn as they earn."
How to apply
To apply to Sony UK TEC's scheme send your cover letter and CV to PencoedVacancies@sony.com. Use the phrase 'Apprenticeship Programme Application' as your email subject.