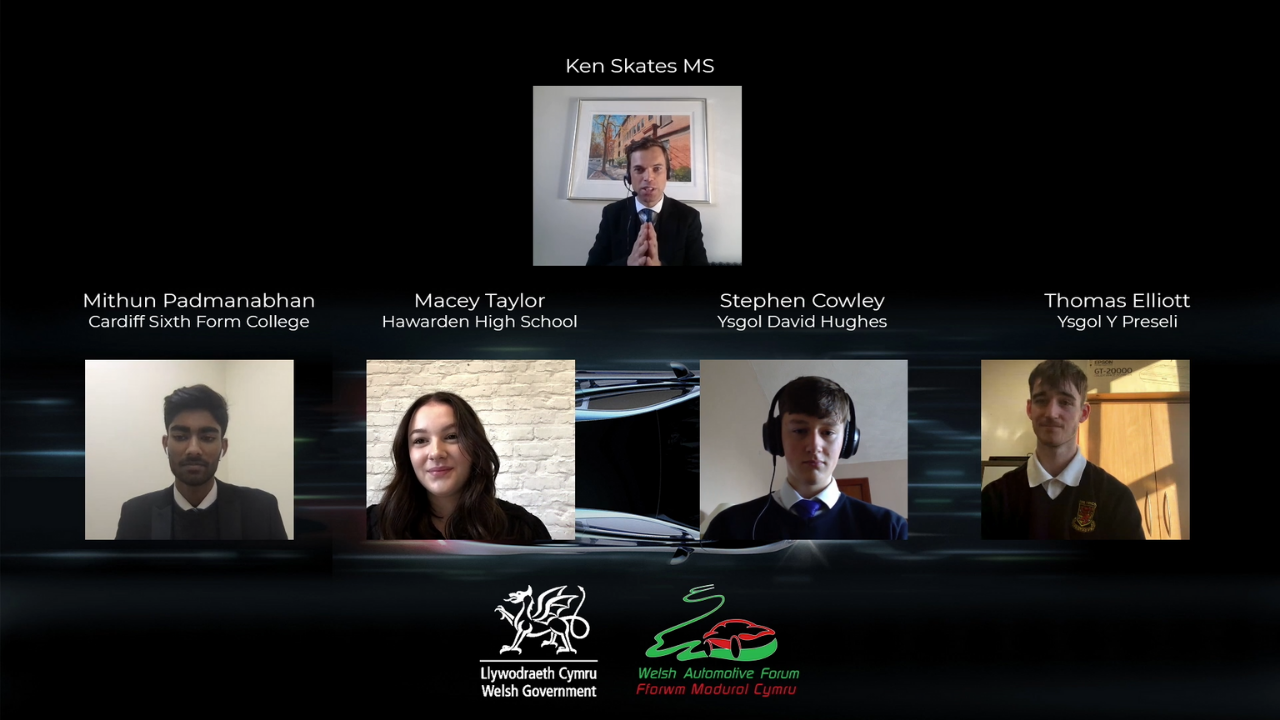 EESW Student Of The Year Winners 2020
Congratulations to all the students who took part in the competition this year.
The EESW Student of the Year Award 2020 is a celebration of the students who participated in the EESW Sixth Form Project last year and is gratefully sponsored by Industry Wales.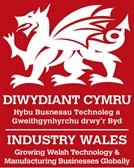 Over 450 Year 12 students who participated in the scheme last year were invited to apply to become the EESW Student of the Year, with 11 being shortlisted for interview. Four students who were interviewed from North and South Wales were invited to attend this year's virtual awards ceremony, which was held as part of the Welsh Automotive Forum's AutoLink 2020 Event on Thursday 26th November 2020. The winner and runners-up were announced by Minister for Economy and Transport and North Wales, Ken Skates.  A recording of the awards presentation is available below.  
This year's winner of the £800 prize, Stephen Cowley from Ysgol David Hughes, worked with Bangor University Medical Sciences on a project to investigate how safe the bagged prewashed salad and vegetables are in our supermarkets. Stephen and his team planned and conducted experiments to reach their conclusion and were nominated for awards for Best Application of Science and Best Overall Written Report.
Dr Gwyndaf Roberts, Lecturer in Cell Biology at the School of Medical Sciences, Bangor University commented:
"Everyone in the School of Medical Sciences at Bangor University is thrilled to hear of Stephen's EESW/STEM Cymru Student of the Year Award 2020. Through the close cooperation of our research scientists and our lecturers Stephen took part in a project that provided a flavour of what it's like to be a professional microbiologist tackling a realistic public health investigation. He was part of the team from Ysgol David Hughes who were able to visit our labs and use techniques and materials that aren't available in a school laboratory. Working closely with one of the research team they analysed the range of bacteria found on pre-washed supermarket salad leaves. I have no doubt that Stephen and his fellow students from Ysgol David Hughes have a bright future in science."
The worthy runners-up, Mithun Padmanabhan from Cardiff Sixth Form College who worked with Network Rail, Macey Taylor from Hawarden High School who worked with Raytheon and Thomas Elliott from Ysgol Y Preseli who worked with Mainstay Marine will each receive £400 towards their future studies.  
For more information on our EESW Project, click here.