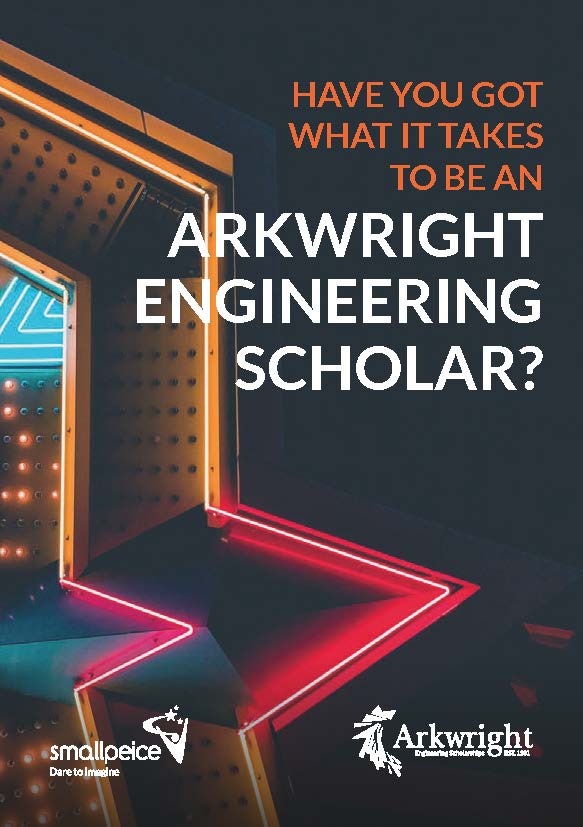 Arkwright Engineering Scholarships
Arkwright Engineering Scholarships are the most prestigious scholarship programme of its type in the UK. The programme identifies, inspires and nurtures future leaders in engineering. The Scholarships support high-calibre students through their sixth form studies, who apply during year 11. Scholars receive a variety of enrichment opportunities and £600 to enhance their studies. Schools also receives £400 per Scholar, to support the teaching of engineering.
Applicants must show a passion for a career in engineering or a related area of engineering design. The title 'Arkwright Engineering Scholar' is an accolade that will benefit student applications to university, higher apprenticeships and jobs. The Scholarships' prestige is also a good way to raise a school's profile within the community, and to achieve national recognition.
To submit student applications, a school must be affiliated to Arkwright Engineering Scholarships. Affiliation is quick, simple and free. Once affiliated, the school will be given details on how to submit student applications. Nominations for 2020 Scholarships are now open and will close on Wednesday 18th December 2019. The Scholarships are awarded each autumn following a rigorous selection process comprising: an application form, a two-hour aptitude paper and an interview.
If you have any questions, please contact the Arkwright team on 01926 333210 or schools@arkwright.org.uk