Industry needs to help develop the skilled workforce for the future and working with EESW will contribute to this.
In addition to helping develop and focus young people in Science, Technology, Engineering and Maths (STEM) subjects, many companies have benefited from the outcomes from teams of bright young people working on real problems in the company. Solutions to live problems have often led to big savings.  
Our main industry-linked activity is the EESW Project, where a team of Year 12 students in a school is linked with a local company to work on a real engineering problem.  
Each year we engage with over 50 companies across Wales, including those from the aerospace, automotive, mechanical, electrical, medical and energy sectors.  
In 2017-18 we were privileged to work with
 the following companies: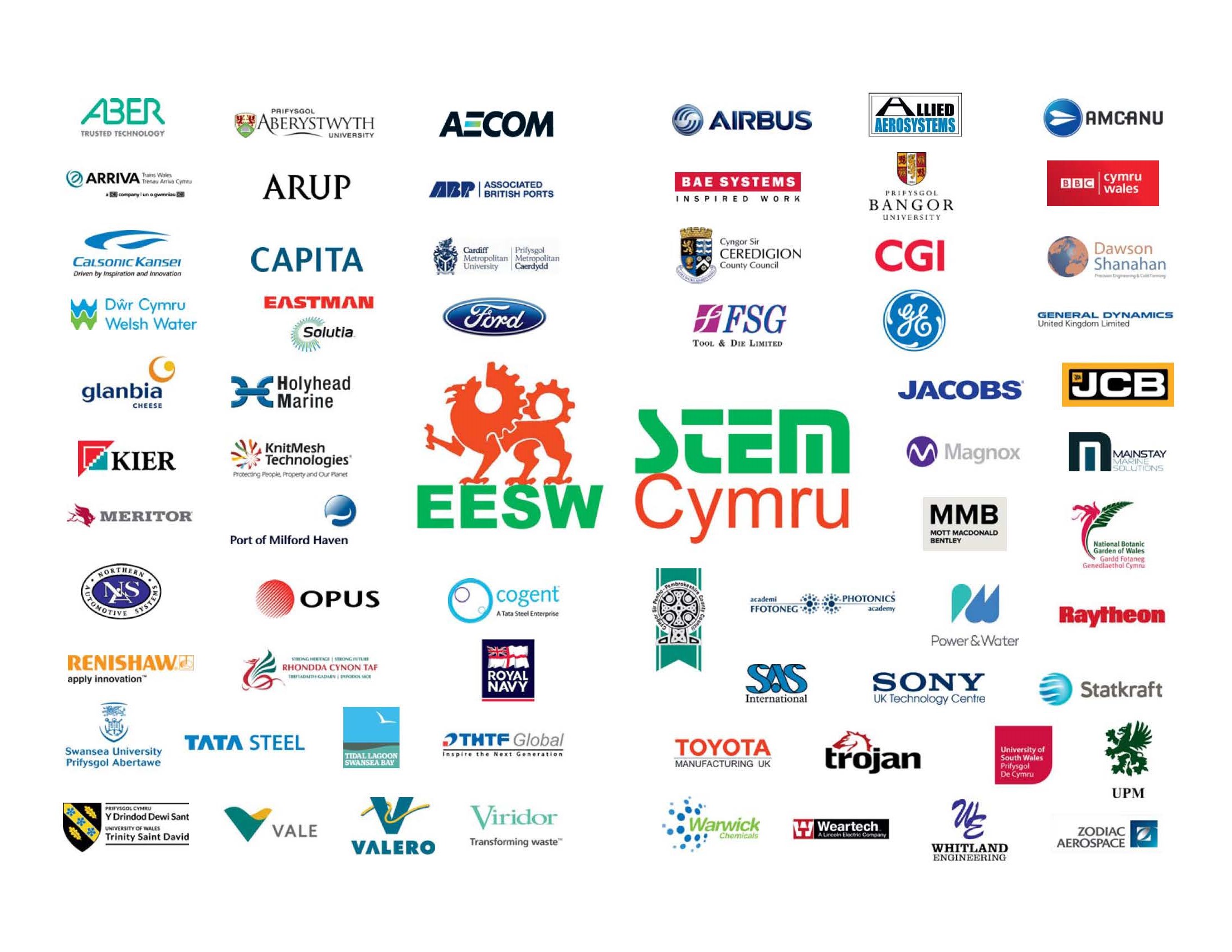 The link company provides:
a suitable engineering problem
an engineer as mentor for the team, and to attend the scheme launch, the workshop and the celebration event
an opportunity for the students to see the problem in context by visiting the company premises
a financial contribution towards the cost of each project link.
Benefits to Companies
Potential financial savings from successful project outcomes using innovative young minds.
A raised profile in the community.
Long term contact with high calibre students providing a potentially cost effective future graduate route.
Development of project management skills in young company graduates.
The opportunity to strengthen education industry links and enhance teachers' knowledge of engineering and technology.
A general improvement in the quality of engineering students by encouraging enthusiasm at an early stage.  
Links with education are very important, and the project has provided this. It's also important for us to be contributing to the local community.
EESW relies on the support of engineering companies across Wales.