To celebrate the EESW Projects of 2020-21, we are launching the annual EESW Student of the Year Award, gratefully supported by Industry Wales. 
To enter, students must:
Have taken part in the EESW Project in 2020-21
Be studying at least two STEM subjects at A level (or equivalent)
Have submitted a CREST Award to EESW
Be intending to study a STEM based subject to degree or HNC/HND Levels
Entrants will need to submit a proposal explaining why they think they deserve to be EESW Student of the Year 2021, using the template provided. 
The winner will receive £800 towards the cost of studying a Science, Technology, Engineering or Maths (STEM) based subject next year.  Two runners-up will also each receive £400 to help with future study.   
The written proposal should include:
Grades gained at GCSE/AS level and chosen subjects at A level
Any other qualifications or STEM relevant achievements
Details of future intended study and career goals
Around 1,000 words outlining any Science, Technology, Engineering or Maths (STEM) activities engaged with
500 words explaining how you think STEM and Engineering can contribute to the sustainability agenda in Wales
A supporting statement for your application from your teacher or link engineer
Please visit our website resources section to download the Proposal which can be submitted by email to submissions@eesw.org.uk or post to EESW, Waterton Centre, Bridgend, CF31 3WT by Friday 5th November. 
Selected candidates will be invited to interview in the autumn term 2021.  
Good luck!
EESW Student of the Year Award 2020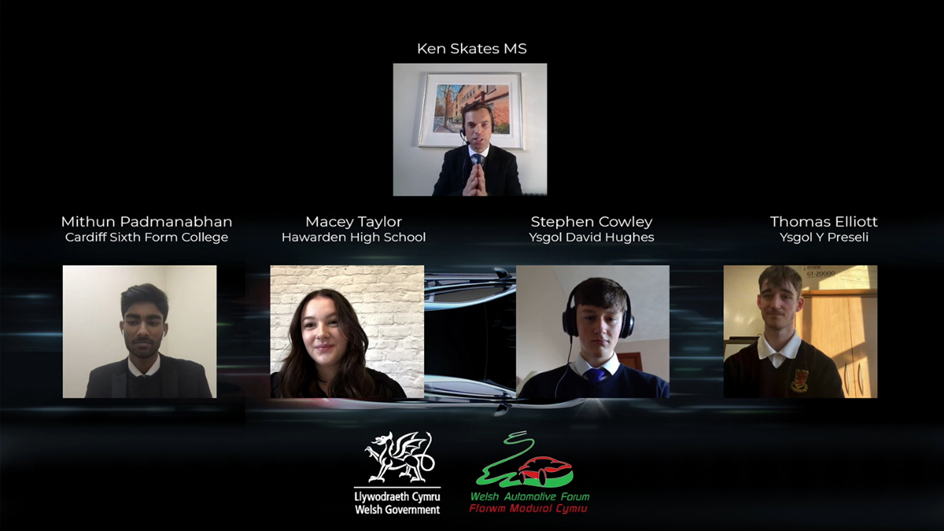 Ken Skates MS presenting the EESW Student of the Year Award 2020
You can read more and watch the full video here