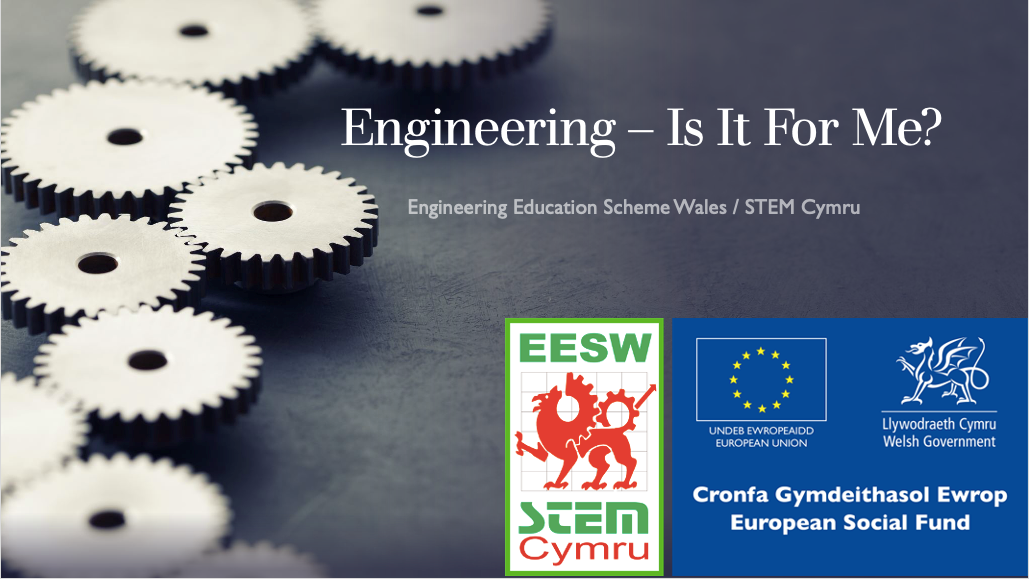 A careers session with a difference! Introduce your pupils to a broad field of engineering careers with this engaging activity. Pupils are given a branch of engineering to discover, which they will use to create a profile of an engineer to share with their classmates.

Suitable for KS3.
All resources and session delivery provided.
How does this benefit learners?
'Experiences should aim to open learners' eyes to the possibilities that lie ahead and should provide high-quality advice about skills and career pathways, raising the aspirations of learners who may not consider that some opportunities are actually available to them…School's curricula should enable learners to gain experiences related to work and careers, developing knowledge of the breadth of opportunities available to them throughout their lives.'

'Learning about careers and work-related experiences should include:
knowledge about different career pathways and workplaces – this should include an understanding of the factors that guide, shape and influence career prospects and development, and the skills needed to progress learners' career plans and development
learning about and development of the skills to work towards careers and work pathways – this should include an awareness of individual skills, attributes and interests, and how they impact on career choices, along with an understanding of the consequences of those choices
experiences to stimulate interest in different careers and work and to apply their learning in practical ways'
'Schools and practitioners should ensure careers and work-related experiences: […]
[…] are inclusive, emphasising opportunities for all, challenging stereotypes and addressing underrepresentation in different careers
are embedded authentically across learning'